October 12, 2021

We regretfully announce the passing of Christophe Jean-Louis

It is with deep sadness that we inform you about the passing of Christophe Jean-Louis. He was a valued partner, team member and Asia Specialist for many years. Christophe passed away unexpectedly at Monday the 11th of October 2021.

We will miss his passion to work on projects which makes this world a better place, his positive attitude and his drive to develop sustainable solutions for resorts and residential places.

M2Leisure's hearts go out to Christophe's family and friends at this difficult time.

Respectfully,

Jenny Impens

Managing Director
October 26, 2020
Master Planning and Concept for Wuhan Mixed-use-Development
M2Leisure has been awarded by the Wanda Group to develop a pre-concept document for the upcoming luxury boutique shopping district which will be constructed in Xinzhou in Wuhan, China.
July 30, 2020
M2LEISURE – COMPLETED WATERPARK CONSULTANCY JOB
M2Leisure has successfully completed a consultancy job for two upcoming indoor waterparks in China. M2Leisure was hired as the client's specialist waterpark consultant.
We made as an first step an Indoor Waterpark Design Guideline Documents. The document contains of with the do and don't of the development of an indoor waterpark. And an detailed overview of  all starting points and guidelines to design a successful and unique waterpark. The document provided an overview of essential points  for the master plan creation and design development
Secondly, we conducted a full Design review and providing of information in regard to technical aspects, capacity, rules and regulations operations, pricing etc. The design review helped our client to improve the overall quality of the waterpark and increase the efficiency for the operations and to enhance the guest experience. We reviewed and advised on the client's Concept Design, Schematic Design and Detailed Design.
December 19, 2019
Merry Christmas and Happy New Year 2020!
September 5, 2019
M2LEISURE VISITS IAAPA EXPO EUROPE IN PARIS ON 17-18 SEPTEMBER
We are ready to attend and explore the largest trade show floor in "IAAPA EXPO EUROPE" event's history!

M2Leisure is always on the lookout for the fresh, challenging and creative projects. We are always willing to share our expertise in project management, consultancy and leisure development of resorts, water parks and large-scale leisure & entertainment facilities. Let's discuss new ideas and create your leisure dreams together!
Contact us upfront in order to arrange a meeting during the exhibition. See you there!
August 30, 2019
M2LEISURE AND PRO4CE JOIN FORCES
We, M2Leisure and Pro4ce (Dutch Managed consultancy firm based in Slovakia) are starting up a solid corporation to join forces in the expansion and empowerment of their leisure activities in among others the Balkans & Central Eastern Europe regions.
Erik Heidema (Pro4ce) and Niels Berben (M2Leisure) strongly believe that this cooperation, based on mutual and complementary leisure knowledge, project references and experience in combination with the local presence and opportunities in the region, will boost the possibilities there. We expect to tell much more about our efforts (e.g. launching a dedicated brochure) during the next steps of our corporation.
Both Niels and Erik will visit the IAAPA Expo Europe at the 17th and 18th of September and they are open for any meeting and suggestion(s).
August 5, 2019
NEW OFFICE IN UTRECHT – NEW TEAM MEMBER!
From September onward, M2Leisure's new office will be based in Utrecht, attached to the Central Station. If you happen to be around, don't hesitate to visit us and chat about your leisure ideas!
We also have a new team member – Neringa, who will be working as a program manager at M2Leisure. She has MSc degree in Tourism, Leisure and Environment as well as various working experiences in leisure and hospitality industry. Connect with her via LinkedIn or email her – neringa@m2leisure.com
July 2, 2019
PROJECTS IN PROGRESS
Recently, a team of M2Leisure visited a new site for a large leisure development in the Zhejiang district in China. The purpose of the visit was to allocate the intended indoor Water Park with Japanese Spa and other facilities. We work on and look forward to the further steps in this challenging project!
June 13, 2019
MEET US AT IAAPA ASIA ON 12 – 14 JUNE 2019
M2Leisure is happy to welcome you at Booth 2270 in Shanghai New International Expo Center
September 13, 2018
25-27 September 2018 in Amsterdam
Come and join us at booth number 5-535
April 3, 2018
Center Parcs Allgäu is moving ahead
March 15, 2018
MINIATURE PARC KUWAIT OPENED BULGARIA & MOROCCO IN PROGRESS
Last year the miniature project of Kuwait has been opened for public. M2leisure worked on the concept, program and design of this miniature heritage showcase of the old city of Kuwait.
At the moment M2 has two other miniature projects in portfolio, supporting the development of a miniature project in Bulgaria and in Morocco. To be continued…
MEET M2LEISURE AT DEAL 2018 IN DUBAI
M2Leisure – a development and consultancy company within the worldwide leisure industry of (family) resorts, waterparks and large scale facilities like FEC's, miniature parks, retail mixed use projects – is excited to invite you to the DEAL 2018 in Dubai World Trade Center from 9 – 11 April.
Come and join us at booth number B-18.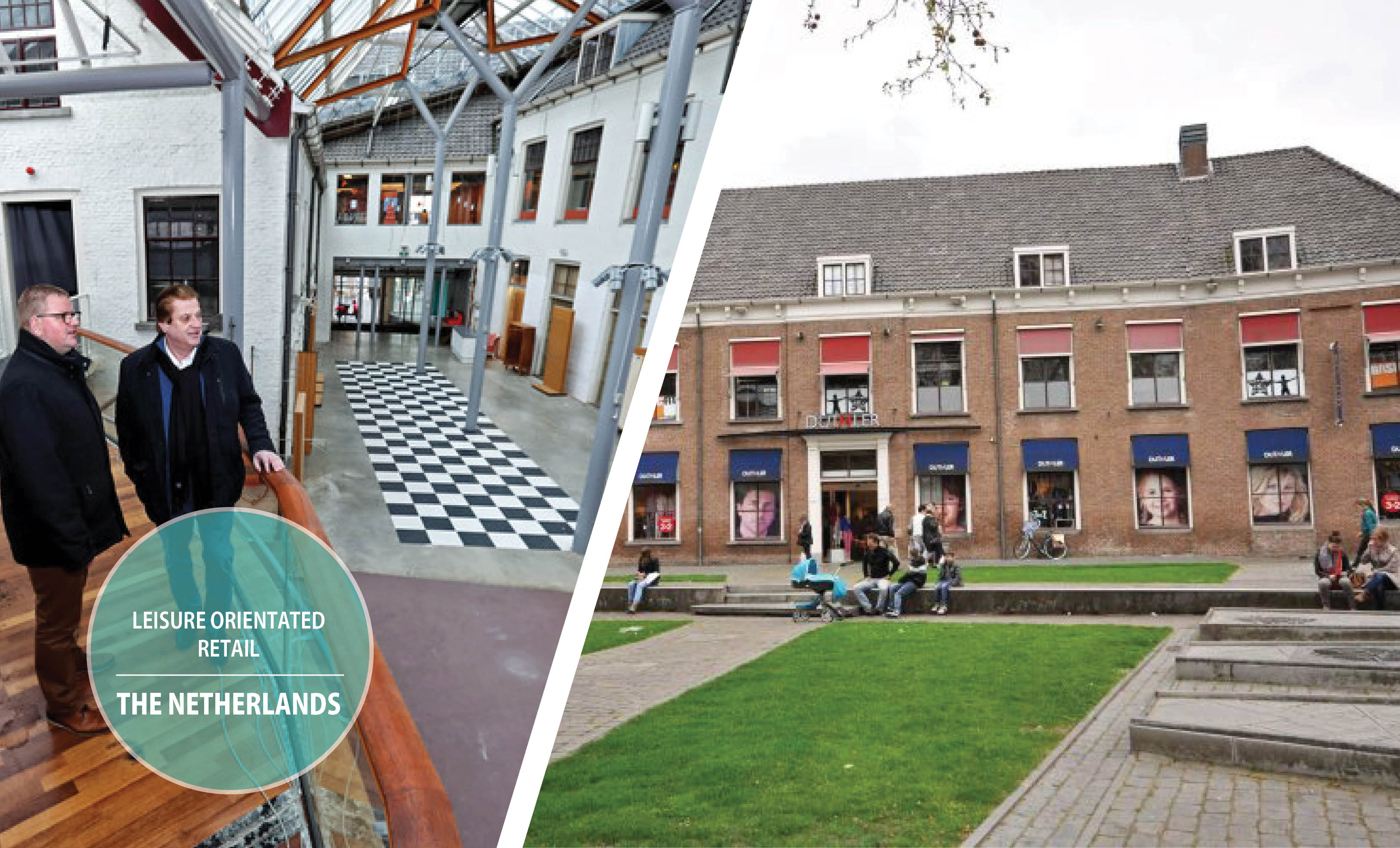 M2LEISURE IS DEVELOPING AND MANAGING THE LEISURE & HOSPITALITY CONCEPT IN BERGEN OP ZOOM
In the "Governer Building" in the center of Bergen op Zoom a new Leisure & Hospitality concept will be created and launched by M2Leisure. This concept aims on large number of visitors spread over all age-groups. The combination of activities is unique and renewing for this city-center concept. The first opening will be in Bergen op Zoom and is expected in Summer 2018. After opening of this pilot concept, the aim is to roll out the concept over several other cities, to start in the Netherlands.
December 21, 2017
MERRY CHRISTMAS AND HAPPY NEW YEAR
September 8, 2017
Ice skating rink and snow playground in Middle East
For this project M2Leisure was approached to provide support and input for the concept and tender phase of a large leisure and sports development in Middle East. The client assigned M2Leisure to provide information for the development of an ice skating rink which could host international competitions and ceremonies connected with a leisure snow playground, karting track and many other extreme sport activities.
Based on the concept ideas, M2Leisure is asked to set-up the tender documents. M2Leisure is currently working on gathering information and setting up the documents.
IAAPA Euro Attraction Show 2017
M2Leisure – a development and consultancy company within the worldwide leisure industry of (family) resorts, waterparks and large scale facilities like FEC's, miniature parks, retail mixed use projects – is excited to invite you to the EAS 2017 – IAAPA Euro Attraction Show 2017 in the Messe Berlin Exhibition Center from 26 – 28 September.
Come and join us and our new partner John Rombouts at booth number 25 – 307.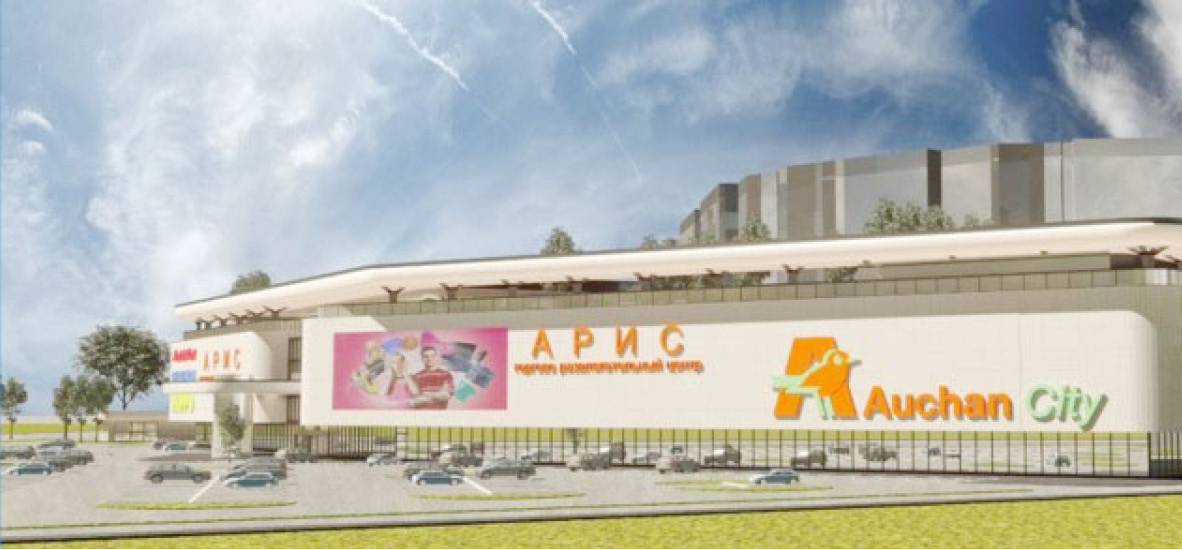 ACTIVE IN LEISURE ORIENTATED RETAIL ASSIGNMENTS
M2Leisure is creating special concepts for city centers and larger trade centers. The M2Leisure team is supported in this area by John Rombouts. John's background is retail oriented where he worked as manager for large retailers like IKEA, (the startup of) Fashion Outlet Batavia in Lelystad (NL), MAKRO/METRO and created different distinguishing retail concepts for the Russian market. In the Netherlands John is active in renewing city centers, to "fight" the increasing number of empty locations in city centers and together with local governments, real estate companies and other stakeholders re-enforcing the strengths of city centers and trade centers by increasing traffic, enlarging catchment areas and making customers visit centers more often again.
Already for quite some years John is an partner in retail oriented projects of M2Leisure as well as for Leisure projects by M2Leisure in Russia. Main strengths of John are concept creation, start-up of (greenfield) new concepts and projects, management of companies and "maneuver" companies within its life cycle process into a healthy environment again.
We are looking forward to have a look together with you in order to see how M2Leisure is able to help you to make your retail project, city center or your trade center the real distinguishing traffic generator in which many customers and guests will feel at home as their preferred destination.
Running Retail-Leisure projects at M2Leisure for example are the ARIC shopping and entertainment center in Moscow and a Family entertainment center in the south of the Netherlands.
ARIC SHOPPING AND ENTERTAINMENT CENTER IN MOSCOW
At the request of a Russian development company, M2Leisure will launch a new "Shopping and Entertainment" center as a base for a chain of renewed shopping malls. Our mission is to transform the place from "a wrecked terrain" to an interesting and competitive "traffic generator" with a very "unique character". M2Leisure has made a feasibility study, market research and provided a corresponding advice to the client.
FAMILY ENTERTAINMENT CENTER IN THE NETHERLANDS
M2Leisure is involved in the redevelopment of cities in the Netherlands and in particular to provide cities with a new and attractive élan. We have made a "city analysis" with an inventory of "unique core values" which can be further developed to a much larger range and care area from Dutch cities. As a specific part, M2Leisure has elaborated an entertainment concept that is not only unique to the Netherlands, but also ensures that a large part of the city center offers new appeal, which also makes it attractive for other entrepreneurs to settle in close proximity.
May 1, 2017
Save the date
Meet M2Leisure:
Where
IAAPA's Asian Attraction Expo 2017
The Sands Expo and Convention Center
Marina Bay Sands, Singapore
Stand B9011
When
14-16 June 2017
Meet M2Leisure
Send an e-mail at info@m2leisure.com to make an appointment.
February 16, 2017
Deal 2017 – Come and meet us
Do not miss one of the world's most important meeting points for manufacturers, suppliers, buyers, entrepreneurs, executives, technologists and professionals in the leisure, entertainment and amusement industry. Meet with M2Leisure on the Dubai Entertainment Amusement and Leisure (DEAL 2017) Show, to be held from 27th to 29th March 2017 at Dubai World Trade Centre, United Arab Emirates.
M2Leisure stand
During 3 days our M2Leisure team will be displaying its expertise in project management, consultancy and leisure development of waterparks, FEC's, (family) resorts and other large scale leisure projects. As leisure development and consulting company we have undertaken numerous projects on an international scale. We are always looking for opportunities to take on new and innovative projects to make your vision become reality. Come by and tell us about your dream project in person!
Contact us
Send an e-mail at info@m2leisure.com to make an appointment and more information about entrance tickets, or pay a visit at the stand. Find us on hall 2 stand number B-22.
December 22, 2016
M2Leisure wishes you Merry Christmas and Happy New Year
May 30, 2016
THE ASIAN ATTRACTIONS EXPO 2016 IS COMING, MEET WITH US
The Asian Attractions Expo 2016 will be held in Shanghai this time, come and meet us on June 14th-16th 2016 at Shanghai New International Expo Center.
M2Leisure welcomes you!
This is the third time that we join the Asian Attractions show since our Asian office has founded and this time the show will be held in the 'home-town' of our Asian office in Shanghai. You are very welcome to visit our booth no. 2522 to find out about our latest project developments in Asia and abroad we are working on. Our Chinese and English speaking team is looking forward to discuss with you how we can support your next leisure project.
About the show
Asian Attractions Expo is the premier international business event for attractions industry professionals in the Asia-Pacific region. Enjoy valuable face-to-face time with 8,000 professionals representing all segments of the attractions industry from more than 65 countries. It is an ideal opportunity for your business to reach a new height in terms of the knowledge, connections, and expertise. More information and registration can be found on http://www.iaapa.org/expos/asian-attractions-expo/home.
Meet with us
Please contact us at: +8621 8012 9915 or contact Mr. Toby Fu at: fu@m2leisure.com to make an appointment and get more information and hope to see you in June at our M2Leisure booth #2522.
May 27, 2016
Did you know…? M2Leisure & miniature parks!
Did you know that M2Leisure regularly receives requests from all over the world regarding the support of developing miniature parks? Four years ago, M2leisure did the overall project management of a major upgrade containing new (interactive) activities and facilities at the leading miniature park Madurodam in The Hague (The Netherlands). After the successful realization of this renovation M2Leisure was asked to assist with the start-up of a miniature park of Kuwait in Kuwait city and recently also to support the execution. In the meantime M2Leisure is working on leads and offers support (also based on a strong and close cooperation with Madurodam) at miniature leisure developments from Puebla – Mexico, Dubai, Bahrein, and Fujairah in the United Arab Emirates to China!
How a small country can act big…!
May 20, 2016
Relocation M2Leisure head office
We would like to announce that our Dutch office will move from the city centre of Rotterdam to Capelle a/d IJssel, which is located at the outskirts of Rotterdam. The date of physical relocation is May 25th.
Our new formal address is:
Rivium Boulevard 226
2909 LK Capelle a/d IJssel
The Netherlands
Our address for visiting purposes/routing:
Rivium Boulevard 201-234 Building B
11th floor 2909 LK Capelle a/d IJssel
The Netherlands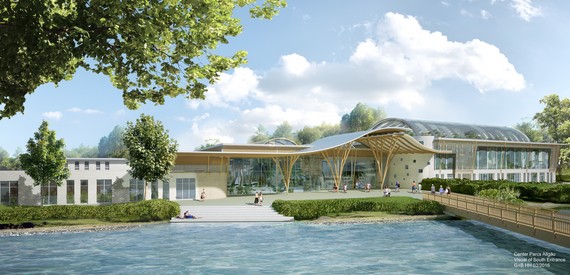 New Center Parcs Allgäu development and M2Leisure as delegated project owner are progressing in full effect
Center Parcs Allgäu, which is located in Leutkirch, Germany at the foot of the Alps at an altitude of about 750 meters. The new creation just received their preparation building permit file for 1000 villas, which will fit in perfectly with the natural landscape and green scenery.
The resort
The resort of 184 hectares includes a central facility of 20,000m2. The accommodations have a high standard, which are characterized by the 5 birdie signification of Center Parcs. The central facilities naturally include a new generation of the Aqua Mundo water park, restaurants, shops and playgrounds. This park stands out due to high sustainable performance and the all year around entertainment offers, which are focused on all age-groups. In addition, the site offers an external SPA area, the first coral pool in Germany and many more extravagant activities.
Our role
M2Leisure is hired as delegated project owner on behalf of the client PVCP. Furthermore, M2Leisure is responsible for the overall management and realization of the complete project from A-Z for the Pierre & Vacances-Center Parcs Group.
Currently, the project is in the design & preparation phase of tender and permits.
The park is planned to be open at the end of 2018
November 12, 2015
The IAAPA Attractions Expo 2015 is coming, meet with us
The IAAPA Attractions Expo 2015 is coming and Orlando FL is where it's at! Come and meet us on November 16th-20th 2015.
M2Leisure is there once again
The M2Leisure team will be ready to showcase their experience in project management, consultancy and leisure development of waterparks, FEC's, theme parks and resorts. As leaders of the leisure industry, we have already embarked on many projects on a worldwide as well as national scale. We are always on the lookout for fresh and inventive projects. Come by and tell us about your dream project, we will make sure to make your idea become a reality.
New. Now. Next! Orlando, Florida!
IAAPA Attractions Expo 2015 is happening in Orlando and is the global conference and trade show for the attractions industry. This edition will be the meeting point for over 28'000 attractions industry professionals and over 1'000 exhibiting companies from 100 countries. Take the opportunity to broaden your scope, improve your network and see what the attractions industry has to offer next!
New this year!
Food and Beverage Showcase: A pavilion dedicated to manufactures and suppliers of food and beverage products, food preparation equipment, food-service supplies and companies providing franchise opportunities. Don't miss out on this unique opportunity!
Meet with us
Send an e-mail at info@m2leisure.com to make an appointment and more information about entrance tickets, or pay a visit at the stand. Find us on booth number #4134.
November 11, 2015
M2Leisure Asia to meet King of the Netherlands
During his state visit to China, His Royal Highness King Willem-Alexander of the Netherlands took some time out to meet Dutch companies and entrepreneurs in Shanghai and M2Leisure Asia was honored to be invited.
Owner & Managing Director, Michiel Illy and General Manager Asia, Liesbeth van der Linden were present at the gathering where HRH was interested to listen to the opportunities and challenges Dutch companies face when operating in China. At the same event, Michiel had the chance to personally discuss M2Leisure Asia's projects and activities with the Minister of Economic Affairs, Mr. Bert Koenders, who accompanied the King last week along with a large economic delegation of Dutch companies.
It was a great honor and we look forward to meet HRH on his next visit to the Middle Kingdom when we hope to show him one of the leisure projects M2Leisure has developed in China.
Photo © Dutch Embassy or Dutch Consulate
M2Leisure presents trends in the leisure industry
This month M2Leisure will be attending two important events in the industry in order to highlight the upcoming trends for the leisure industry. Project Development Manager Dim Hemeltjen will be present at the network congress by the Institute of Culinary Arts in Germany as well as the Nationale Netwerk Lunch in the Netherlands.

ICA – network congress
On the 10th of November, the Institute of Culinary Arts (ICA) will hold a networking congress at the Center Parcs Park Hochsauerland, Germany. The Network congress by the ICA invites experts of the leisure industry to discuss the newest developments in the leisure markets. As partner and project development manager Dim Hemeltjen will speak about the international resort developments and trends. He will introduce the newest trends in the leisure industry. For more information visit the website of the Institute of Culinary Art.

National Network Lunch
On the 23rd of November the sixth Nationale Netwerk Lunch organized by Pleisureworld in Gorinchem, Netherlands is taking place with this year's topic "de 111 wereldtrends" (the 111 world trends). Dim Hemeltjen will be present as one of the top speakers and will talk about the newest leisure destinations. For more information visit the website of Pleisureworld.
November 5, 2015
Qiyun Mountain & Adventure Park in Yellow Mountains, China will open in 2nd quarter 2016
Huge progress is being made in the construction of the Qiyun Mountain & Adventure Park in Anhui Province. The luxury resort with outdoor activity center in the 5A touristic location within the Yellow Mountains is planned to open its doors in May 2016.
Investor Anhui Sunriver ZYJ Holiday Camps Tourism Management Co. Ltd., and M2Leisure, responsible for the concept development, design, program management of all activities, have collaborated closely since the start of the project in December 2014.
The site of 300 mu is located at Mount Qiyun, part of the beautiful and top tourism location, Yellow Mountain National Park about 33 kilometer west from Huangshan City. The luxurious resort will contain 30 luxurious wooden houses with private gardens, large central facilities and a retail street.
The main attraction will be a large adventure park with a wide range of outdoor activities suitable for families with young kids, teenagers and adults. Apart from a large playground and trampoline area, other activities like mining, remote control device area, archery, mountain biking, wilderness survival, high adventure, tubing and zip coaster are on offer for day visitors and resorts guests.
Construction teams are working in great effort to make sure planning is on time in order for tourists to come and enjoy an exclusive stay at the resort or enjoy fun, action and thrilling activities during a family day out at Qiyun Mountain & Adventure Park.
September 14, 2015
M2Leisure is set for the EAS 2015: Meet us in Sweden
The EAS – Euro Attractions Show is approaching and we could not be more excited! From October 6th-8th you can meet with us at Europe's largest conference and trade fair for the attraction industry.
M2Leisure is exhibiting
During 3 days our M2Leisure team will be displaying its expertise in project management, consultancy and leisure development of waterparks, FEC's and resorts. As leisure development and consulting company we have undertaken numerous projects on an international scale. We are always looking for opportunities to take on new and innovative projects to make your vision become reality. Come by and tell us about your dream project in person!
This year in Sweden
Owned and managed by the International Association of Amusement Parks and Attractions (IAAPA), this edition of the Euro Attraction Show is taking place in Gothenburg, Sweden. Gothenburg is the home of Liseberg, one of Scandinavia's most popular theme parks and innovative leisure. Seize the opportunity to discover the latest products and services available but also learn, engage and network with the leading industry professionals.
Meet with us
Send an e-mail at info@m2leisure.com to make an appointment and more information about entrance tickets, or pay a visit at the stand. Find us on booth number #A231.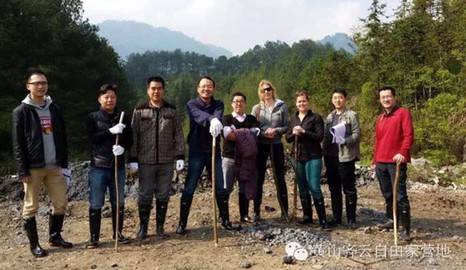 July 3, 2015
Glamping in China
The Chinese government is more reluctant to sell land for holiday resort development; on the other hand it is strongly stimulating tourism and leisure development in rural areas. Investors in leisure and resort development are therefore looking for flexible solutions to create attractive weekend and holiday escapes in nature. M2Leisure has recently developed various Glamping concepts and master plans for some of these investors. Glamping (Glamorous + Camping) offers the opportunity for tourists to spend leisure time in the middle of nature in more luxurious accommodation like safari tents, RVs, wooden houses or tree houses. Additional advantages for the investor are lower overall investment and quicker development time.

Flexible resort-like accommodation with great views
Our customers' current glamping projects in well-known touristic destinations like Yellow Mountains, Sanya and Hubei province, will, after opening, offer a mix of flexible resort-like accommodation with great views, private gardens and restaurants. These leisure parks will also contain an all-age outdoor activity programme for the resort guests as well as for one-day visitors who can come to visit the park to enjoy outdoor life and activities like high adventure, caving or water sports.  The first 200.000 m2 Glamping in Mount Qiyun (Yellow Mountains) is currently under construction and is due to open in May 2016.
Picture: M2Leisure Asia team members at the entrance area of a future Glamping project
Opening of Center Parcs Le Bois aux Daims
Center Parcs Le Bois aux Daims, located in Vienne, France has celebrated its opening last week and welcomed their first guests on 29 June 2015.
M2Leisure was actively involved as assistant project manager (AMO Assistance de Maîtrise d'Ouvrage) in guiding and managing the development, construction and delivery of the park in time. M2L had a special focus on leisure, catering, tropical planting, and signing. We were leading in the installation of the outside playgrounds, waterpark slide package and water attractions, tropical planting, installation and start up of central kitchens and all catering outlets, signing in and around the central facilities. Our project manager was part of the development and construction management team and on site between October 2014 up until July 2015.
The resort of 260 hectares has 800 cottages. The cottages are spacious and light with large windows and have an average size between 55 and 90 square meters (up to 177 square meters for cottages for 12 persons). The accommodations have a high standard equal to a 4 star hotel. The central facilities naturally include an Aqua Mundo water park, restaurants, shops and playgrounds. But furthermore Center Parcs Le Bois aux Daims also has a bowling, 680 square meters of meeting space and a 1.300 square meters Spa. The resort also offers various outdoor activities.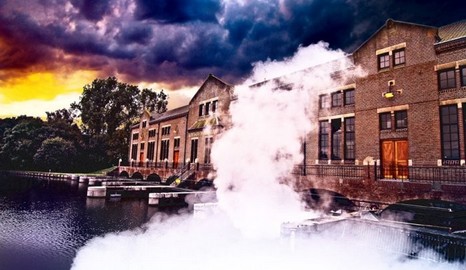 Working on a long term plan for an UNESCO World Heritage
M2Leisure is happy to announce that we have a new and unique project in our portfolio. The ir. D.F. Woudagemaal, located in the Netherlands, is an UNESCO world heritage and is the largest steam-driven pumping station in the world that is still in use. M2Leisure has been commissioned by the foundation of the Woudagemaal and the visitor center to create a long term plan to contribute to the future developments and exploitation of this unique world heritage and monument.
UNESCO World Heritage
The ir. D.F. Woudagemaal opened in 1920, ensures even today that the people of Fryslân keep their feet dry during high water. The pumping station is connected to the visitor centre. Visitors can have a spectacular experience through a 3D movie, interactive water table, the Hall of Fame, animations, experiences and of course a guided tour in the impressive pumping station.
Among others UNESCO calls the pumping station 'a highlight of the Dutch hydraulic engineering' because it shows in a special manner how man controls nature by steam power.
Our role
M2Leisure is working on an complete evaluation of the foundation; performing market research and creating an analysis of the future prospects. These outcomes will be documented in a long term plan and this will be presented in a pragmatic way to the commissioner. This plan will help the foundation of the Woudagemaal, Wetterskip Fryslân and the visitor center to determine their course the coming years.
For more information and pictures about this project please visit our project page.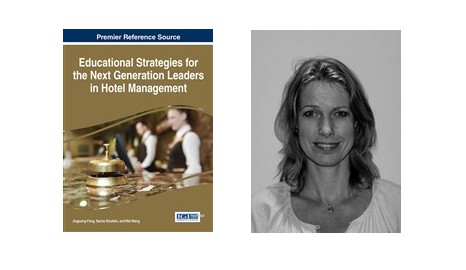 Our contribution to Hotel Management Book
What does it take to succeed for next generation hospitality?
M2Leisure is proud to make a contribution to the book "Educational Strategies for the Next Generation Leaders in Hotel Management". Liesbeth van der Linden, our general manager for M2Leisure Asia has been commissioned to write the first of 13 chapters in a management book by the head of Les Roches Jin Jiang International Hotel Management College, a branch of Les Roches, one of the prestigious top 3 hotel schools in the world.
Need for innovation, quality and experiences
Official publication was announced last month and will be an essential reference for managers, educators and students interested in the industry by highlighting key issues for career success in the hospitality industry. Liesbeth's chapter "Trends in Hospitality and the Leisure industry: How Social Welfare and Spending Power Influence Holiday Trends" covers important trends, the adjustment for the Chinese market and the need for innovation, quality and unique experiences.
Go to: Book Reference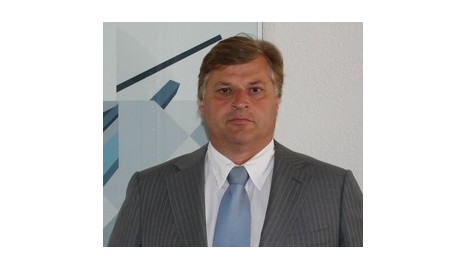 Introduction to John Rombouts, partner in Russia
As of January this year, John Rombouts joined M2Leisure, specialized in leisure development in Russia.  John will spectrum small scale projects from Family Entertainment Center's to complete leisure park developments.

About John Rombouts
John currently lives in the Moscow vicinity and has operated the industries of retail and leisure in both Moscow and St. Petersburg for 8 years. During his time in Moscow he has comprehensively created, designed, launched and managed two supermarket chains in the region of Moscow which now comprises 35 supermarkets with a significant visitor count. Prior to the immersing in the Russian market, John has done works as a manager at Vroom & Dreesmann (Netherlands), developing Batavia Stad (the first and still currently one of the most visited outlet centers in the Netherlands) as a manager and marketing controller for Makro-Metro (an international Dutch based chain of a warehouse supermarket) and at Center Parcs Europe (responsible for all retail activities in the European region). John has also been responsible for several impressive "turn-arounds" (Vobis, Kral, Bike+) and had his own catering company in Spain.

Leisure opportunities in Russia
"…for me it is absolutely unbelievable. Russia, Moscow specifically is very ready for a complete leisure park offer, but it still doesn't exist" John says. "I've been here for 8 years now and have already been thinking about how to initiate activities in the field". It has become apparently valuable to combine these opportunities by the cooperation of Joined Resources Russia (John's company) and M2Leisure. John has been able to nurture connections with the federal and local Governments during the 8 years which will prove vital for land plots, permits, land destination changes and investments.
John continues; "Moscow is very, very crowded. This causes pressure and tension in this big city, and all the Moscow inhabitants are looking for an opportunity for a good short break holiday. And the same goes for the other 18 million inhabitants living in the Moscow Region. We are talking about a combined 35 million inhabitants here. The income level has increased in the last years, especially in Moscow and the Moscow region. Moscow is growing extremely fast with completely new micro regions and high-rise apartment buildings of 22 to 25 levels opening every year. More and more, Russian people are moving to Moscow and the region and there is a fantastic opportunity to introduce an international oriented Leisure offer here."
Next to potential Leisure Parks in Russia, Joined Resources is also active in re-positioning trade centers in Moscow and the Moscow region which will also entail several Leisure projects expected to start on short notice. Next to his entrepreneurial and managerial disposition, John also likes to focus on greenfield start-ups of large scaled projects.
July 2, 2015
Plopsaqua Water Park officially opened!
Since March 22, 2015 Plopsa has a brand new water park! Plopsaqua De Panne is the first water park from the international group of Plopsa theme parks, part of Studio 100, a Belgian TV Production.  In addition to numerous spectacular slides including Sky Drop, the highest slide of Belgium, Plop Aqua is unique because of the complete theming. Central to the water park is the character Vicky the Viking.
The opening ceremony
Numerous guests attended the official opening ceremony. Among them were Flemish Tourism Minister Ben Weyts, mayor of De Panne and many famous Flemings. The show was graced by a spectacular live performance of Vicky the Viking and Prinsessia. The opening ceremony ended with a breathtaking fireworks display.
Role M2Leisure
M2Leisure delivered input and consulted about the concept, program and design of the entire water park. Furthermore M2Leisure supports Plopsa with decision making processes and advises on operational aspects.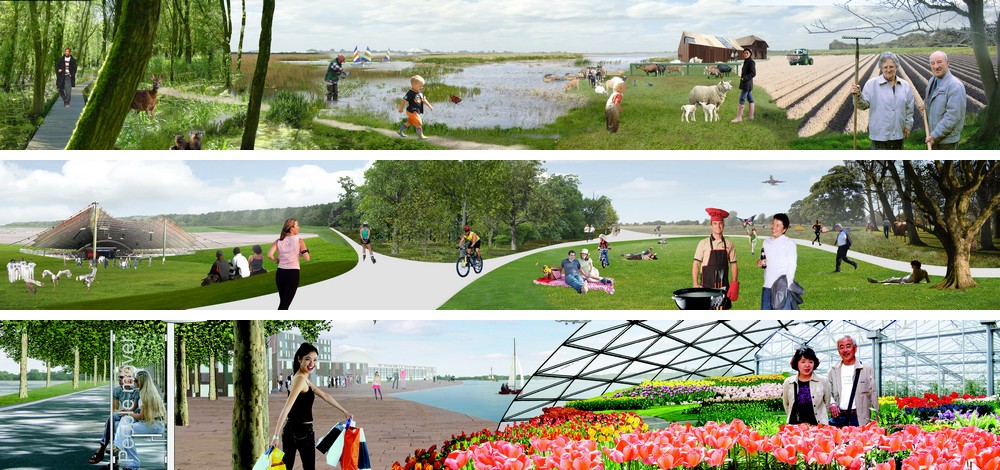 Park21 in Attractions Management magazine
M2Leisure is working on Park21, a leisure project in the Netherlands. The Attractions Management magazine wrote an article about this very interesting project and the revealing of the cluster concept for this metropolitan theme park.  You can read the complete article on the website of Attractions Management.
Some quotes of the article:
"Plans to create a €400 million "metropolitan theme park" on the outskirts of Amsterdam, The Netherlands, are being developed by a caucus of leading desgin firms."
"The project, dubbed Park21, is a 1,000-hectare (3,000 acre) cultural, recreational urban parkland, with the landscaped and leisure elements incorporated into farmland and water bodies. Facilities such as shops, restaurants, hotels and attractions are central to the proposal, offering a "cluster concept" experience where visitors may pick and choose from the wide variety of activities on offer."
"The concept is being developed alongside consultancy practice Leisure Development Partners (LDP), Dutch leisure concept consultancy M2Leisure and Canada-based design firm Forrec."
February 25, 2015
Coffee is ready: meet us in Beijing & Dubai
Mark the dates! The much anticipated CAE (China Attraction Expo) on the 18th – 20th of March andDEAL (Dubai Entertainment Amusement & Leisure Show) on the 14th – 16th of April are in the midst! Come visit and meet with us.
The M2Leisure team will be showcasing their expertise, yearlong experience and a great number of competencies in project management, consultancy and leisure development of waterparks, FEC's, themeparks and resorts. The leading leisure development and consulting company has already flourished a multitude of worldwide scale projects, and is looking to create and pave the way for your ideas and visions. We would like to meet with you and discuss your leisure projects personally!

CAE, Beijing: Booth 2F21
The CAE (China Attraction Expo) – Organized by the China Association of Amusement Parks and Attractions will be hosted at the China National Convention Center in Beijing from March 18 – 20th. This is the renowned event for the leisure industry in the most established venue in China. The M2Leisure Shanghai office is proud to support visitors in their leisure projects and inform everyone about their latest developments works in China and worldwide.
DEAL, Dubai: Booth Q16
Dubai Entertainment Amusement & Leisure Show (DEAL) is the event of the year in the leisure business and is an exhibition you will not want to miss. All the industry leaders and expertise you need collude in one place over the 14th and 16th of April, expect to see an array of services, products and seminars. A rewarding attendance is promised and M2Leisure welcomes you to discuss any concept you want.
MEET WITH US
Send an e-mail at info@m2leisure.com to make an appointment and more information about entrance tickets, or pay a visit at the stand.
November 3, 2014
M2Leisure wants to meet with you: IAAPA Orlando 18-21 November
From the 18th to the 21st November, Orlando in Florida will be all taken over by the IAAPA Attractions Expo 2014! Expecting over 27,000 guests and industry professionals from 100+ nationalities, M2Leisure will be exhibiting in the middle of this premier conference and trade show for the global attractions industry.
The M2Leisure team is ready for the year's greatest leisure event taking place in Orlando. At stand #3856, our team will showcase expertise, specific knowledge and yearlong experience in all of our competences such as project management, consultancy and leisure development for water parks, FEC's and resorts. As a leading leisure development and consultancy company we have realized projects on a worldwide scale and are constantly seeking new opportunities to create your great ideas together! Come by and let's discuss your leisure project personally!
MEET WITH US
Our team is looking forward to meeting you at the IAAPA Expo 2014 and wishes you a warm welcome at stand #3856! Please contact us for an appointment and free guest entrances, if you are interested in joining M2Leisure at the IAAPA 2014 in Orlando.
October 2, 2014
Successful networking, meetings and discussions at the EAS 2014 in Amsterdam
During 3 full days, from the 23rd to the 25th of September, the exhibitions centre RAI in Amsterdam was the hotspot for the leisure industry with more than 440 exhibitors. Over 10.800 leisure professionals and enthusiasts from all over the world joined this premier event and made it a great success. Two exhibition floors and several conference rooms assured an extraordinary variety of exhibiting companies and panel discussions to take place and inspire attendees.
The EAS Amsterdam 2014 showcased a broad variety of innovations, new trends and visionary products, which attracted a record breaking number of attendees. M2Leisure had the great pleasure to welcome a considerable number of guests at stand number 7339 in hall 7.
Our team discussed several potential leisure projects that indicated that the leisure market is showing promising possibilities on an international scale. Besides discussing future projects, our partners used this great opportunity to conduct a series of meetings with existing and new business contacts to stay up to date on trends in the industry.
One of the highlights of the EAS 2014 was the inspiring and successful educational conference held by our partner, Dim Hemeltjen and three more industry professionals. Their presentation gave a deep and realistic insight on how to refresh mature leisure destinations with the aid of 5 key strategies. We can be proud of the positive feedback attendees gave us and are convinced to have promoted M2Leisure in a very effective way as a leader in leisure project development.
Another special event of the Attractions Show was the M2Leisure evening on Wednesday. Starting from the exhibitions centre, a traditional boat took the M2Leisure gathering through the beautiful canals of Amsterdam to a picturesque restaurant in the city's centre. Again, no occasion was left out to network, update and share the spirit of M2Leisure during a convivial, informal event outside the exhibition halls.
You have not been able to meet us at the EAS 2014 in Amsterdam? M2Leisure will be happy to welcome you at the IAAPA show in Orlando, Florida from the 17th to the 21st of November 2014.