Our contribution to Hotel Management Book
03-07-2015
---
What does it take to succeed for next generation hospitality?
M2Leisure is proud to make a contribution to the book "Educational Strategies for the Next Generation Leaders in Hotel Management". Liesbeth van der Linden, our general manager for M2Leisure Asia has been commissioned to write the first of 13 chapters in a management book by the head of Les Roches Jin Jiang International Hotel Management College, a branch of Les Roches, one of the prestigious top 3 hotel schools in the world.
Need for innovation, quality and experiences
Official publication was announced last month and will be an essential reference for managers, educators and students interested in the industry by highlighting key issues for career success in the hospitality industry. Liesbeth's chapter "Trends in Hospitality and the Leisure industry: How Social Welfare and Spending Power Influence Holiday Trends" covers important trends, the adjustment for the Chinese market and the need for innovation, quality and unique experiences.
Go to: Book Reference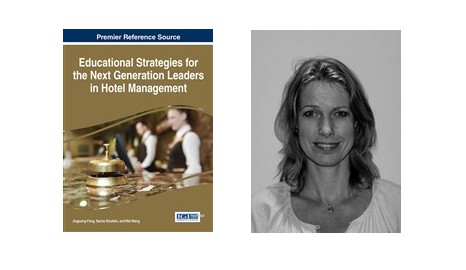 ---
Recent Articles
Subscribe to our newsletter