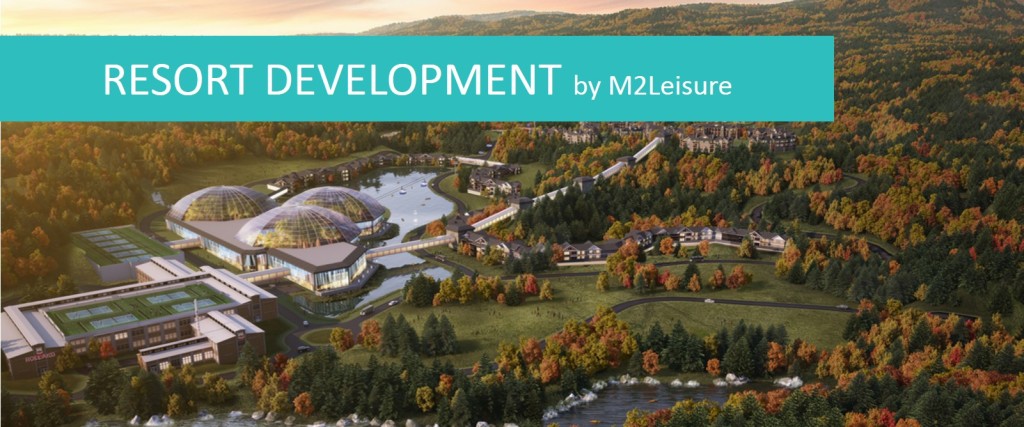 M2Leisure is specialized in the development of resorts & holiday parks. It's our core business. We can provide (operational) consultancy and project management for the development of a holiday park including accommodations, water parks, leisure and business facilities. We can assist you in each specific phase of the development or deliver complete turn-key project management.
Turn-key development means that we manage the complete project from the beginning to the end. We can act as delegated proejct owner and support the client as right- and left hand. This is unique in the resort development industry. The turn-key process includes all of the steps involved to develop, open and operate a resort: including site selection, master planning, feasibility, business plan, concept development, project management in both preparation and execution, pre-opening planning, training and post-opening operational support.
The role of M2Leisure in Holiday Park development can include the following:
Desk & market research
Concept development
Program development (accommodations, leisure, retail, functional areas, food & beverage)
Master planning
Design management
Research and pre-selection of designers, architects & other consultants
Tendering support
Functional & operational specifications
Project management / delegated project owner
Turn-key development

As a resort developer we continuously work on our portfolio. We currently have projects worldwide, including the Middle East, China, Europe and Canada. Most of the time our development projects are large scale resorts. Take a look at some of our projects, click on a pciture in the right column of this page for extensive information about our resort projects or read about some projects below: 
As delegated project manager, M2Leisure is the 'right hand' of the principal. The entire course of project management and program management is coordinated by M2Leisure. The development process of this membership resort includes creating and designing all the facilities, accommodations and activities together with partners that have been selected and coordinated by M2Leisure. The Arabic heritage influences the creation of the holiday park in all aspects and we constantly adapt the concept to achieve a perfectly integrated storyline. Read more >>>
M2Leisure has been the delegated project owner for this project and has been responsible for budget, planning, communication and the coordination of all parties. This project is the perfect example of a turn-key project development we executed at M2Leisure. We defined the full and final program & master plan. As well, we did the coordination between operator and team of architects and engineers in order to define construction and tender files. Regarding budget and financial management our focus was on: financial management and administration (book keeping), overall budget follow up for cottages, centre and landscape, contracts and risk identification and budget adjustments. Read more >>>
M2Leisure is assisting in the development of a short break family destination resort in the beautiful surroundings of Montreal. We are providing the client with strategic business plan elements such as master plan, villa mix and product description for this holiday resort. Read more >>>

No matter what type of project, with our dedication and passion, we relief you from any concerns. So if you are looking for a resort development company to support or grow your organization, do not look any further and contact us for more information, send an e-mail to info@m2leisure.com.